Ajude o pastor a encontrar Nossa Senhora de Fátima. Clique no link abaixo e se arrisque nessa aventura!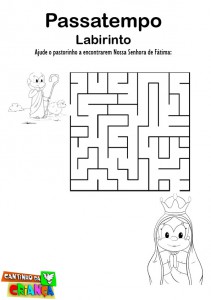 1 comentário até agora
Adhere to a basic and constant structure. For every article you are writing, distinct the grammatical construction, use summary sentences, and make certain your editing is true. Audience get rid of endurance along with freelance writers after they lump every little thing right into a tough to comply with mass. Pull important points out so people is able to see these phones attract your own audience to keep looking at.
deixe o seu comentário