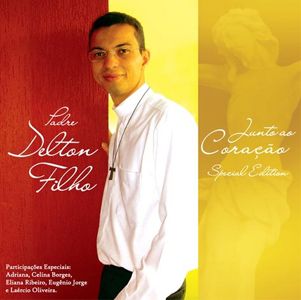 One of the most beautiful gifts that the Lord gives us is time! And more: He gives it to all equally. Rich or poor, beautiful or ugly, saint or sinner. . .  All receive 365 days! Of course, it is given a little each time. When do you remember that God gave you more than one day.?  While eating breakfast you are already enjoying the 24 hours that were deposited in your Time Bank. When you were eating lunch, already you spent 1,440 daily minutes that God offers you. When you arrive at night, in the hour of your dreams, you will have spent a major part of the 86,400 seconds coming direct from the Heart of God. Do not worry. In another day, all wil be new, that not being during the night. The Lord called you to pay attention to the zillions of seconds that you used during the years of your life and, I hope, receiving the Mercy, which will plunge you into time without end, in the day without sunset, we call the eternity of God.
I desire that in 2011 you can dedicate yourself more to God! Better still It is beautiful to arrive at the end of the day, and have the satisfaction of doing an examination of conscience well done. It is in this occasion that we perceive that 24 hours of the day were not used only for thinking of myself. I could save time for God! The time reserved for God is never rejected or forgotten by Him. In this year of 2011, pray more! It would be marvelous also to assess how to give more time in prayer. You hear more the Word of God, and for this you remain more sensitive to the things of God.
May God Bless You!
Your Brother,
Fr. Delton Filho
Father Delton Filho is also a recording artist.
Translated from Portuguese