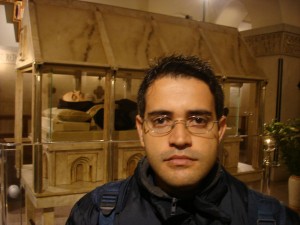 You are Peter and on this rock I will build my Church…
Some persons leave the Church through frustration with priests, pastors,movements, persons, etc. We cannot deny that people fail, sin, fall, frustrate us. But we should  have in heart that the Church is holy, but composed of weak men and women and sinners. You and I are sinners.
We can remove ourselves from persons that hurt us, but never separate ourselves from the Church of the Lord. We should remain unshakeable in our faith, we are not in a Church behind persons, but of God.
Who founded our Church, it was not men, but Jesus Christ himself.
Ademir Costa
translated from Portuguese