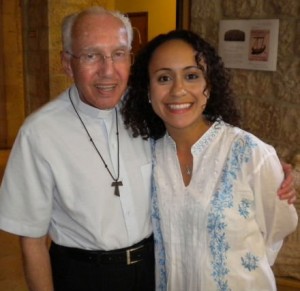 Horoscopes, Zodiac, Astramap, Tarot cards, necromancers, occultism… in what  is your faith based?
Each new year I ask myself this in the depths of my friendship with God. Being Catholic does not mean to encounter immediate satisfaction of my needs. I do not make friends with someone in order that I will gain with this friendship…much less should I do this… with God. . .much less.
How many believe, these days, in neo-paganism? but esoterism, occultism, supersticions, etc. grow as well. In a special way, at this time of the year, many Christians (and even Catholics!) fall into these things…The Christian doctrine always condemns all these religious practices. Already in the Old Testament, God prohibited all idolatry, superstition and occult practices.
If God did not give you the grace or favor of your prayer, if you went through a difficult moment, allow your faith to grow. It is time to cultivate your faith and know that God is with you, listening to you and attending you, even though it  may be the road and the time that you want.
Superstitious practices are prohibited by the Catholic faith. Cared for, as St. Paul says, we don't need to worship the demon without knowing it, offending God.
When God is not attending our request, He knows the reason; and if we have faith and confidence in Him, we are not going to return to prohibited things. The New Year that began is a great present from God for each one of us. Seize the surprises and the care that God prepares for you!
Allow God to surprise you!
God Bless You,
Ana Lucia
translated from Portuguese