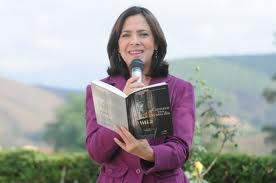 The wisdom of the Lord always come to encounter us. Jesus is always ready and always near to help us. He always good and helps us in our necessities. The Psalmist tells us: "The word still has not arrived on the tongue, and already, Lord, you know it all." (Psalm 138:4)
Moses one day asked God: "Show me your glory. God responded: I will make all my kindness pass before you." (Ex 33:18) It was thus that the Lord revealed himself, all His glory and splendor is summed up in infinite kindness. The riches of God is His Divine Mercy for all creatures. All the good is in God the Father and only in Him can someone be good.
Our is only to accept the help of the Lord, that wants to help us, he desires our good and is with us in all moments.
Thank you Jesus, because you care for us.
Jesus I trust in You!
Luzia Santiago.
translated from Portuguese