"Blessed be God who sprouts the seeds of the Earth."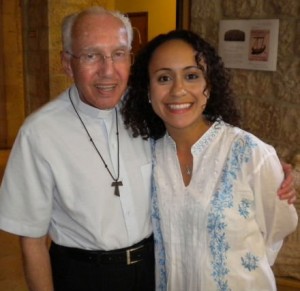 This is the prayer of my mother before every meal. This morning, I saw that my little particular garden is growing, the seeds that I planted a few days ago will give fruit. In that hour, I remembered my mother. She taught us to pray and always complement the man who planted, but the only one who has the power to make a seed to grow is God.
What good is all the work of preparing the ground and the seed if the grace of God is not poured out every day in order for the plant to grow?
So also with our dreams. It is no good to construct a plan, preparing all if we cannot count on the grace of God.
The great risk is to accustom oneself with His grace that is poured out every day and to think that we can dictate the way of our lives alone. It is God that makes it grow, it is God who opens doors, it is God who command!
"Many are the plans in the heart of the man, but what prevails is the proposal of the Lord." Proverbs 19:21
Ana Lucia
translated from Portuguese