To evangelize is to communicate Jesus Christ
In this "Light of Faith" program, I want to reflect with you on number 74 of the Catechism of the Catholic Church, which teaches the following:
The Transmission of Divine Revelation
74. God "desires all men to be saved and to come to the knowledge of the truth" (1 Tim. 2: 4), that is, of Jesus Christ (58). It is therefore necessary that Christ be proclaimed to all peoples and to all men, and that in this way the Revelation reaches the ends of the world: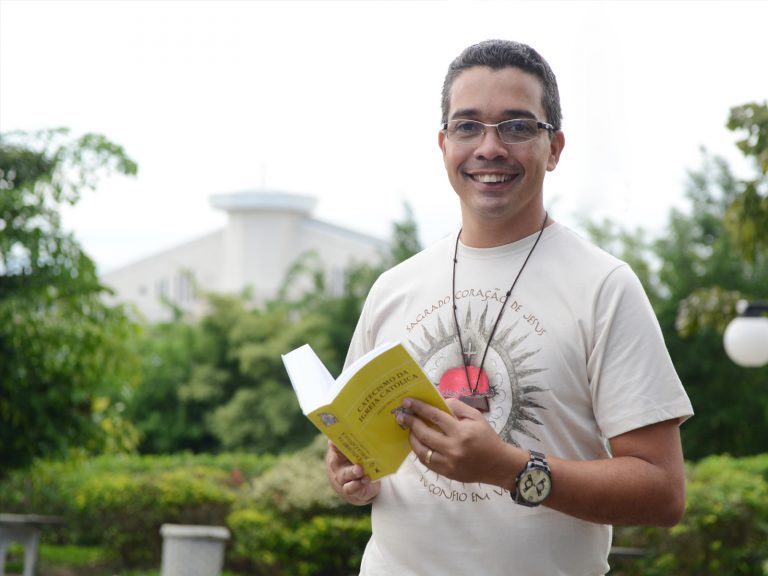 Credit: Wesley Almeida / cancaonova.com
God ordained, with the utmost kindness, that those things which he had revealed for the salvation of all peoples should always remain whole and be transmitted to all generations.
The Catechism of the Church in this issue, 74, is giving a word of order to me and to you: "It is necessary that Christ be proclaimed to all peoples and to all men." What is the Catechism affirming? He affirms that it is necessary to evangelize.
We need to evangelize, my brethren, and not only as I do through the "Light of Faith" program, but we need to evangelize in our daily lives with our witness of Christian life at work; in school; at home; in traffic; finally, in the different realities that we find.
Monsignor Jonas Abib, founder of the Canção Nova [New Song] Community, teaches the members of the Community that evangelizing is more than preaching Kerygma, it is more than speaking about the Gospel; he teaches that to evangelize is to communicate Jesus Christ and to communicate Jesus Christ, it is necessary to be connected to Him.
So that you and I can evangelize, we need to be united, linked to God through prayer and adoration.
The rain that falls from Heaven, fertilizes the earth and causes it to bear fruit. As it is written in the book of the prophet Isaiah, the rain does not return to Heaven without having produced its effect (Is 55, 10-11). In the same way, the Word of God does not fail to produce the effect from its seed. You have to announce! God does His part, but there must be instruments – like you and me – that proclaim this prophetic Word, and it will have its effect, because the Word of God is always alive and effective.
A life that evangelizes
Working at the store, during one of our retreats at Canção Nova, a lady found me working at one of the cash registers in our store and she said to me, "Are not you going to preach on the stage today?" I said to her, "No, ma'am. This weekend, I'm helping in the store. " Then the lady said to me, "Wow! I look at your life fromCanção Nova, and it is a testimony to me. Your life evangelizes me! "
I confess to you that in listening to the words of that pilgrim who came to visit us, I felt very responsible. Because, that lady looked at my life and told me: "Your life, Alexander, evangelise me. Your way of being a husband; to be a father; to be a missionary is what evangelizes me. " And that's a big responsibility! For it concerns a witness of life, of being connected with Jesus, and of communicating it to men and women. This is evangelizing!
I am asking God: May he grant you the grace to communicate Jesus to all people, and that your evangelization be fruitful! May you, more and more, have that ardor, this fire of the Holy Spirit and the deep desire to evangelize and thus to rescue many souls for God, through a coherent Christian witness.
A big hug!
Alexandre Oliveira
Missionary of the Canção Nova Community