Our Lady helps us overcome the difficulties of life
My story with the Mother of Jesus began with Our Lady of Fatima. I was born in the parish of Nossa Senhora de Fátima do Imirim in the city of São Paulo, Brazil. She welcomed me because my birth was done at home. I lived in this same house until I got married. I was born on the day of St. John the Apostle, the one who adopted Our Lady as mother, after the death of his Son Jesus.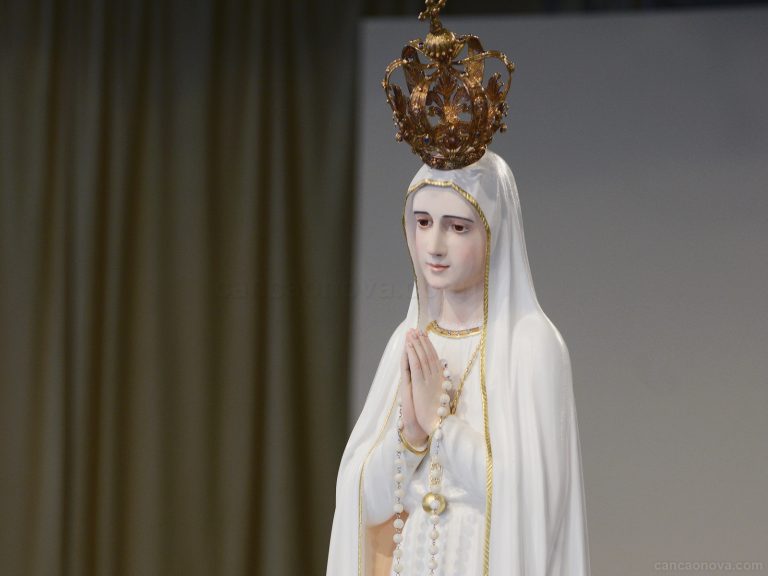 Credit: CN file
I remember the time as a child, of the Hail Marys that I prayed in the houses, in the streets of the neighborhood or in the parish, where many prayed the rosary; in fact, just as we say that in the Canção Nova, it was Mary who did everything. We can say that Our Lady of Fatima made the neighborhood Imirim, because everything began after the construction of the Church.
Moment of pain: the death of my father
At six years of age, I lost my father, who drowned in a pilgrimage that our parish held in Salto de Itu. Father Constâncio Dalbezio, Vicar General, came to give us the painful news. During the wake, I remember, without understanding much, that I slept in the house next door, listening to the Hail Marys.
The burial was after carrying the casket, along the main avenue of the Imirim district. Praying the Hail Marys, the body of my father, Francisco, was transported to the cemetery after passing in front of the Church of Our Lady of Fatima. It was the farewell of a son, who was often an electrician of the Church and sang country songs at parties. He was from the Brotherhood of the Blessed Sacrament.
Our Lady of Fatima and the spiritual and material help of the Consolata missionary priests were the strength and the encouragement for my mother. Even though I had to work as a maid and take care of the house and the children, my mother found time to participate in the Legion of Mary and visit the sick.
All my youth I spent working in this Parish of Our Lady of Fatima. I owe the Blessed Mother very much in my vocation as mother, wife, educator and teacher of my children.
Today, I can shout with you from the Canção Nova family to the four corners of the world: "I am consecrated to the Immaculate Heart of Our Lady of Fatima"!
Thank you, Our Lady of Fatima, for your presence in my life since my birth.
Marina Adamo