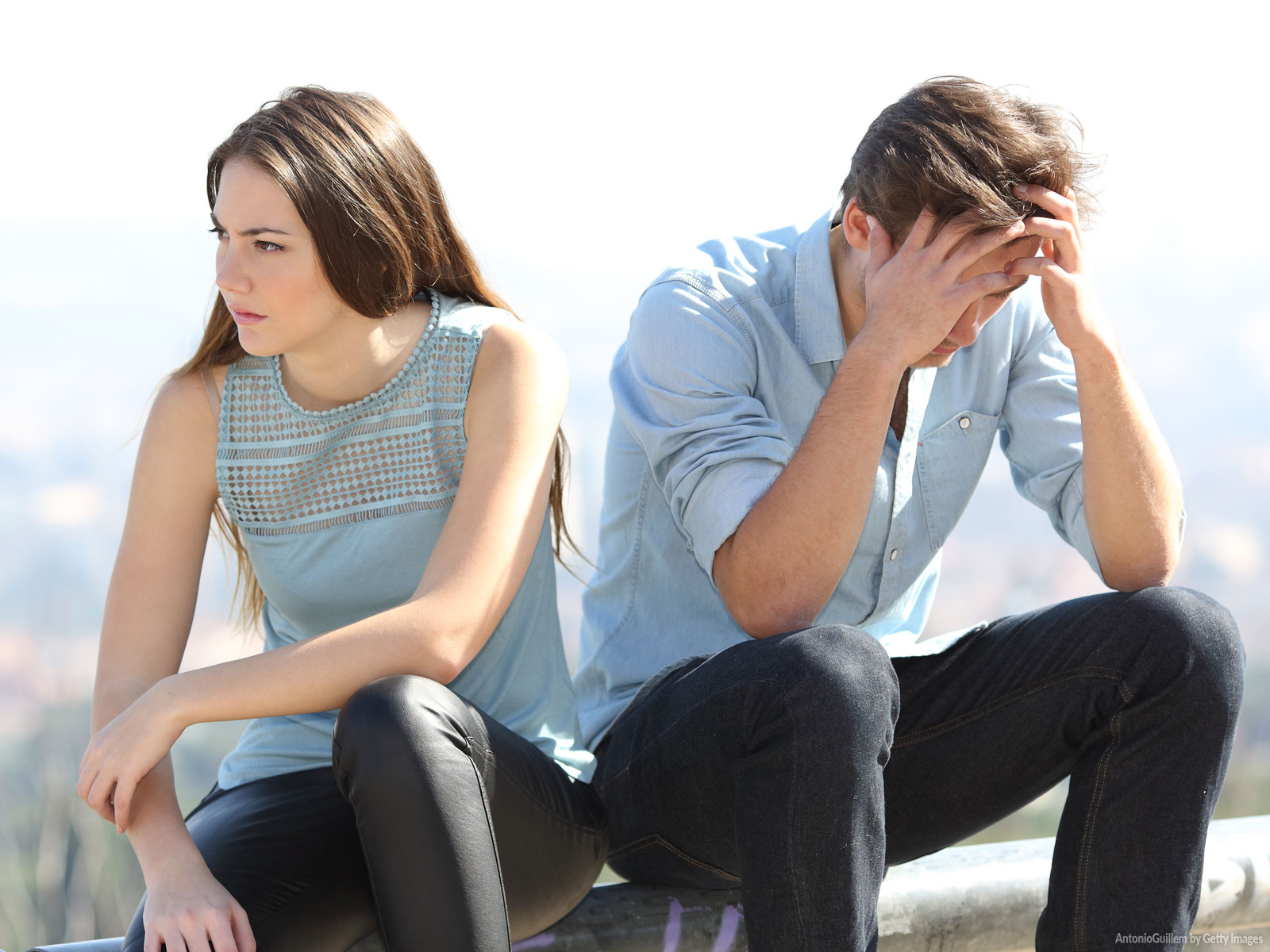 IS THIS PERSON THE PERSON RIGHT ONE?
Do you have the courage to break a courtship that does not build you up.
Each day lived with the wrong person is one day less with the right person
Dating is a time that most teenagers and young adults expect, it's time to find that person who will make you happy and love you intensely. Dating can begin with friendship or even with physical attraction, but over time, it comes out of the shallowness and grow deeper.
Illustrative photo: AntonioGuillem by Getty Images
Time to choose
Dating is a beautiful phase of knowledge in the life of two people, it is the right time to choose whether it is with this person that you want to spend the rest of your life.
As Professor Felipe Aquino says, "Dating is the best time for a divorce." Therefore, you should not be afraid to break a courtship if you realize that it is not building you up.
The longer your relationship, the harder it will be to break it. However, one must think that each day lived with the wrong person is one day less with the right person.
Worse than ending a courtship is marrying the wrong person. It's very serious! How sad to realize that there are couples living the suffering of realizing that they were not meant for each other, did not adapt to the differences of each one.
Filters for discernment
It is important to establish some filters to assist in the discernment process. Asking yourself a few questions is critical.
Is it good that we are together? Is dating good for me and the other? Is our relationship good for our family and for society? Are our life priorities similar?
From the answers to these questions, you can get a better view of whether your dating is progressing or regressing. "Be not conformed to this world, but be transformed by the renewing of your spirit, that you may discern what is the will of God, what is good, what is pleasing to him, and what is perfect" (Romans 12: 2) .
A testimony
I've dated three times before joining the Canção Nova Community. At each end, I was able to learn a lot and mature affectively.
I suffered yes, had nights badly slept, many tears, I did not eat and thought that I could not endure that suffering. But, as my mother said, "it will pass, because everything passes!" And it passed. I spent six years without dating until I had a serious relationship with Guilherme Zapparoli. I'm married today.
Each phase we spend together, we choose each other and decided on marriage. However, until we reach the altar, we go through a phase of discernment. It is important that it be so, after receiving the sacrament of matrimony, there is no more discernment, it is the final decision, it is the "forever"!
Thankfully, my last three dates did not work out, and I had the courage to break up with them, because today I'm with the right person. He is not perfect, but it is the right measure that brings me closer to God. So dating is time to make conscious choices that go beyond feelings and emotions.
I invite you to have the courage to break a courtship that does not build you, and to pray with me the prayer of St. Teresa of Avila: "Do not let anything disturb you, do not be afraid. Everything passes! Only God does not change. Patience reaches everything. Whoever has God lacks nothing. God alone is sufficient. "
And you, have you ever had the courage to break a courtship that you could not continue?
Share on the comments!
Fernanda Zapparoli
Click to purchase Fernanda's Book on Amazon, Kindle.
Fernanda Zapparoli is a missionary of the Canção Nova. A journalist, author of several books in Portuguese. Her book "The Woman According to God's Heart" is available in English via Amazon Kindle.Today she works as a content producer in the Internet sector of Canção Nova and is responsible for the series and the training channel. The missionary is also a Youtuber on the 'Fernanda Zapparoli' channel (Portuguese)