Prayer is the soul food. If we do not ingest a certain amount of necessary nutrients daily, our body begins to react negatively; over time, we will acquire an anemia. The same process occurs with the inner life. If, each day, we are not cultivating a life of prayer, our soul may encounter spiritual anemia. We need to take care of the heart so that our faith will always be renewed in love and hope.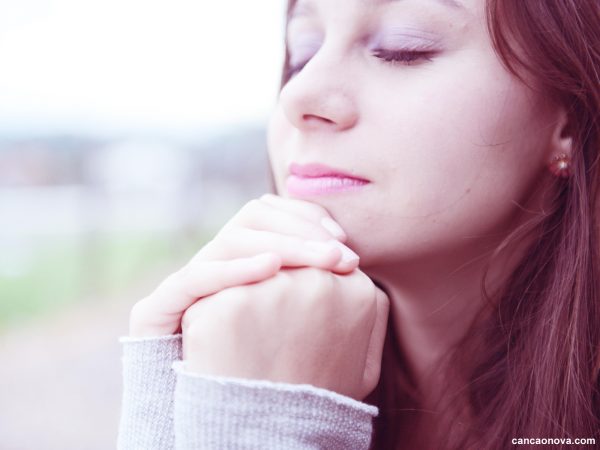 Photo: Yamin/cancaonova.com
Increasing immunity against the attacks of the enemy
Let's together discover five reasons to pray every day and increase immunity against the attacks of the enemy?
1-Strengthening of faith:
Our life of faith feeds what we offer to our soul. When we slip up in prayer, our life of faith decreases gradually. Many are careless with their prayer life; today they are spiritually anemic, powerless in the face of difficult situations in life. The more we pray, the more our faith grows and becomes stronger.
2-resistance against the attacks of evil:
Every day, we are surrounded by many forces of evil, which try to rob us of peace. A fruitful and intense prayer life takes away from us the forces of darkness. The light that radiates from our faith leaves the enemy blind. Immersed in God, we create a spiritual resistance against all evil viruses.
3-personal sanctification:
The Saints reached the divine glory, because in life they were people of prayer and charity. Prayer life goes hand together with action, and to be holy takes being a person of prayer. When our life becomes prayerful, even in our work we are praying, because we are United to God in such a way that no longer can we separate us from him.
4-Immunity against the negativity:
People of mal humor tend to be of little prayer. Whoever prays is more excited, looks at life with more love, more caring of brothers and sisters. The prayerful person recognizes Christ Himself in the suffering. They are peace promoters, they practice charity without expecting return. Invest in prayer and you will see the benefits in your soul.
5 – human and spiritual Maturity:
One who cultivates a life of prayer will gradually acquire the necessary wisdom of human and spiritual realities. A regular prayer life develops spiritual maturity in the soul , which makes us leave all our weaknesses in the hands of God and we trust to his mercy the difficult situations in life, for which we can't find solution.
The benefits for anyone who invests a period of their day in prayer are huge. There are no contraindications and everyone can be benefited by the merciful love of God, which restores the heart and give spiritual health down to the soul.