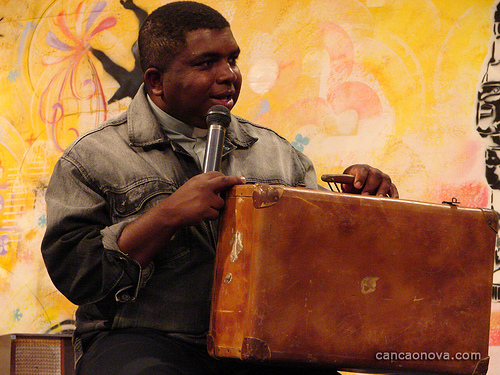 The great grace of life is to recognize where sin is and to sincerely seek the forgiveness of God
"What is easier to say, 'Thy sins are forgiven,' or to say, 'Arise and walk'? For that you may know that the Son of man has power on earth to forgive sins – he said to the paralytic – I I tell you, get up, take the bed and go home "(Luke 5: 23-24).

Jesus is healing this paralytic who came to meet Him, carried by those men, this shows that: the greatness of God in our midst erases, forgives and justifies His presence in our midst.
We may not be aware of what sin accomplishes in us, the way sin paralyzes our life, society and humanity.
All the technological advances we admire and perceive in our midst have no proportion to paralysis, to the lethargy that takes over our human relationships because of sin.
If we want to advance in faith, if we want to advance as human beings, if we want to get out of the paralysis that our life often finds, we must seek with sincerity of heart, forgiveness for our sins.

How do you sincerely seek forgiveness for your sins? Recognizing oneself as a sinner, acknowledging the sins in our lives, recognizing where we have sinned, where we fail to recognize the evil that sin accomplishes not only in us, but in life, in society, in our human relationships, the evil that sin causes in our own home, in our family.

God does not want us paralyzed. He came to lift us from what sin made us to succumb, He came to remove us from the dust, from the indigence and came to stand with us.

God wants us to walk and build the Kingdom of God, but if we do not take seriously the drastic consequences He performs in our lives, our paralysis only grows, things within us are entrapped. To keep so many old and spoiled things that are useless in us. The heart and mind get heavy too. And we often want to take medicine, solve the problem one way or the other, but the great grace of life is to recognize where sin is and sincerely seek the forgiveness of God.
Rise and walk, for God wants us to stand.
God bless you!
Fr. Roger Araujo